---

CENTURY 21 WESTERN REALTY
Since 1976 Century 21 Western Realty has relentlessly served the Katy community with excellence in residential and commercial real estate services. As a community member, we are proud to support the American Legion and our agent, Jim Scoggin, a member of the American Legion Post 164. We look forward to continuing to serve our neighbors and the fine members of Post 164 in their real estate needs.
---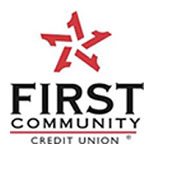 FIRST COMMUNITY CREDIT UNION
For over 67 years, First Community's deep community roots remain our purpose as well as helping our members feel empowered when it comes to achieving their financial goals.
First Community Credit Union invites anyone who lives, works, or worships in Harris, Fort Bend, or Montgomery County to discover a better financial partner with us. We proudly serve more than 140,000 people — our members — online, via mobile, and at our 18 branch locations.
---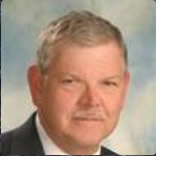 WALLACE KLEKAR - REALTOR
I have been a realtor since 1997 and have helped many people buy, sell, or lease homes in the area, whether they are first time buyers, move up buyers, or downsizing. Several have been repeat clients. Most of them will refer me to a friend or family member. I am proud of my client experience survey. Although I am not a loan officer, I have associates that can assist you in getting a good loan at a reasonable rate and title companies that can close the deal with ease. As your realtor, it would be my job to understand YOUR needs and to respond to them promptly, professionally and with integrity. It is my pledge to provide you with sound real estate advice, helping you understand the wisdom of the buying or selling decisions you make.
www.wklekar.com
---

Ram Alloys is a niche service center specializing in stainless steel and nickel alloy products, and offering elite expertise in the application of value-added processing services. We have the skill and capability to service clients working in a broad range of industries, and our team members have over 100 years' combined experience in the flow control, pump, valves, mixing, marine, and  energy markets.
www.ramalloys.com
---


Our business is custom management software
Woodborne specializes in business software solutions for small to medium businesses looking for custom application development, software enhancement and application integration. Woodborne also designs and builds business websites for small to medium businesses. We create clean, clear, responsive websites using solid web design principles, straight-forward website navigation, clean web graphics and easy-to-read text.
www.woodborne.com