Welcome to American Legion Post 164 Katy TX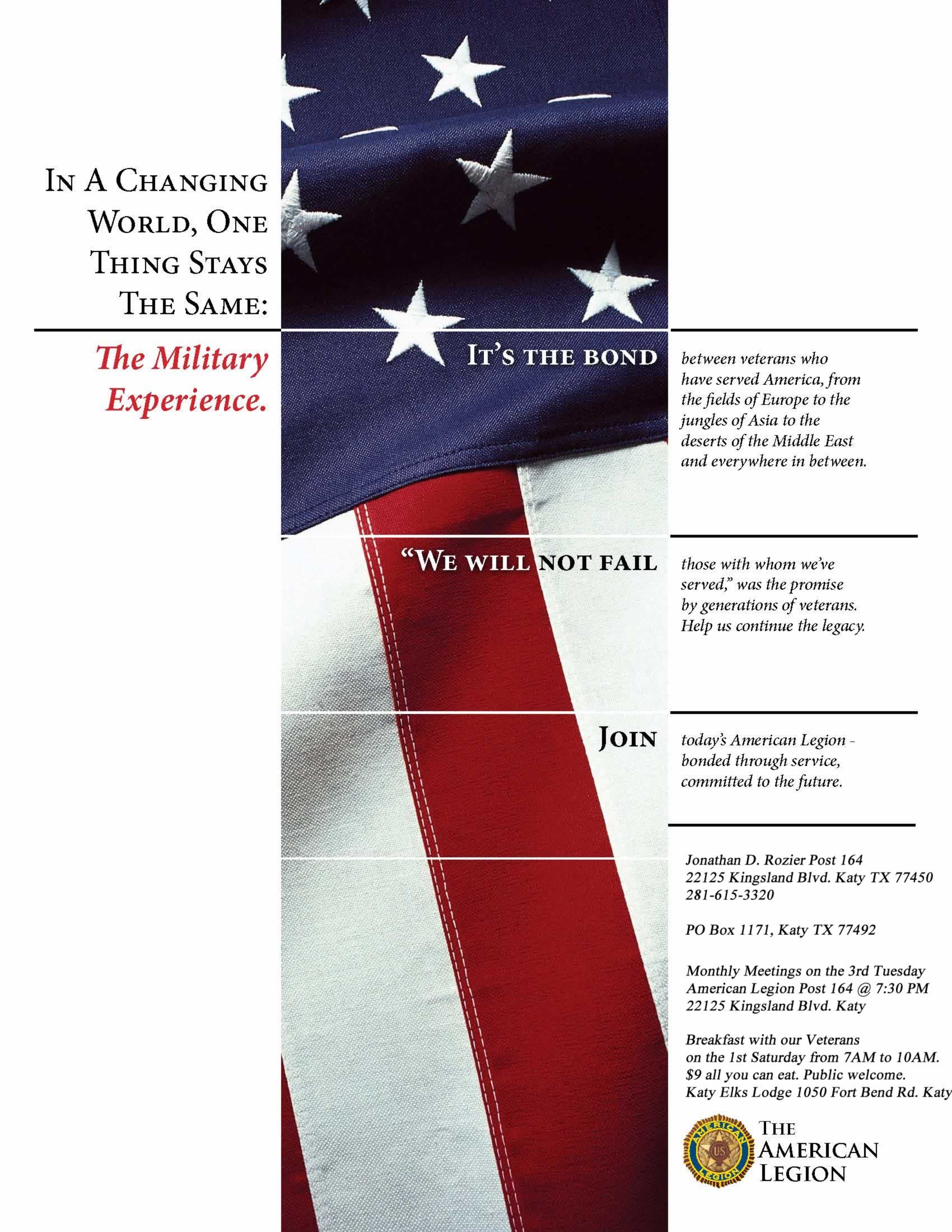 ---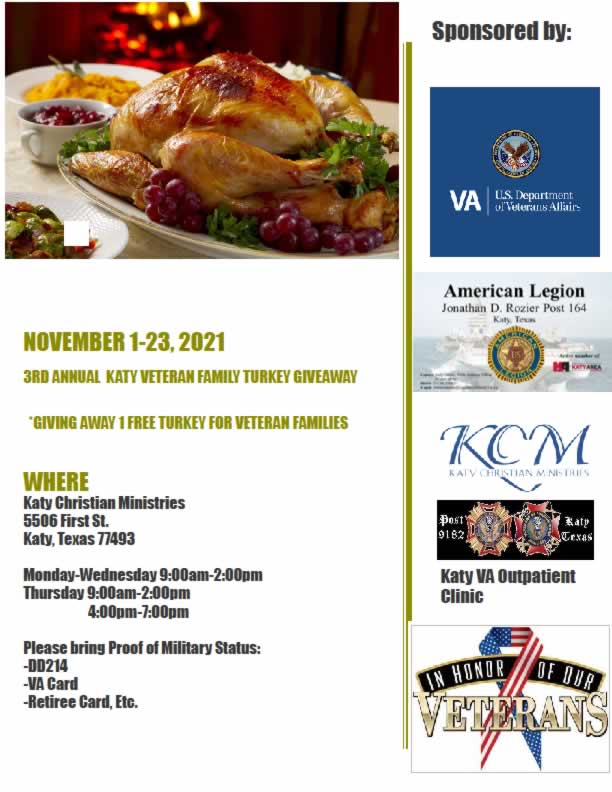 ---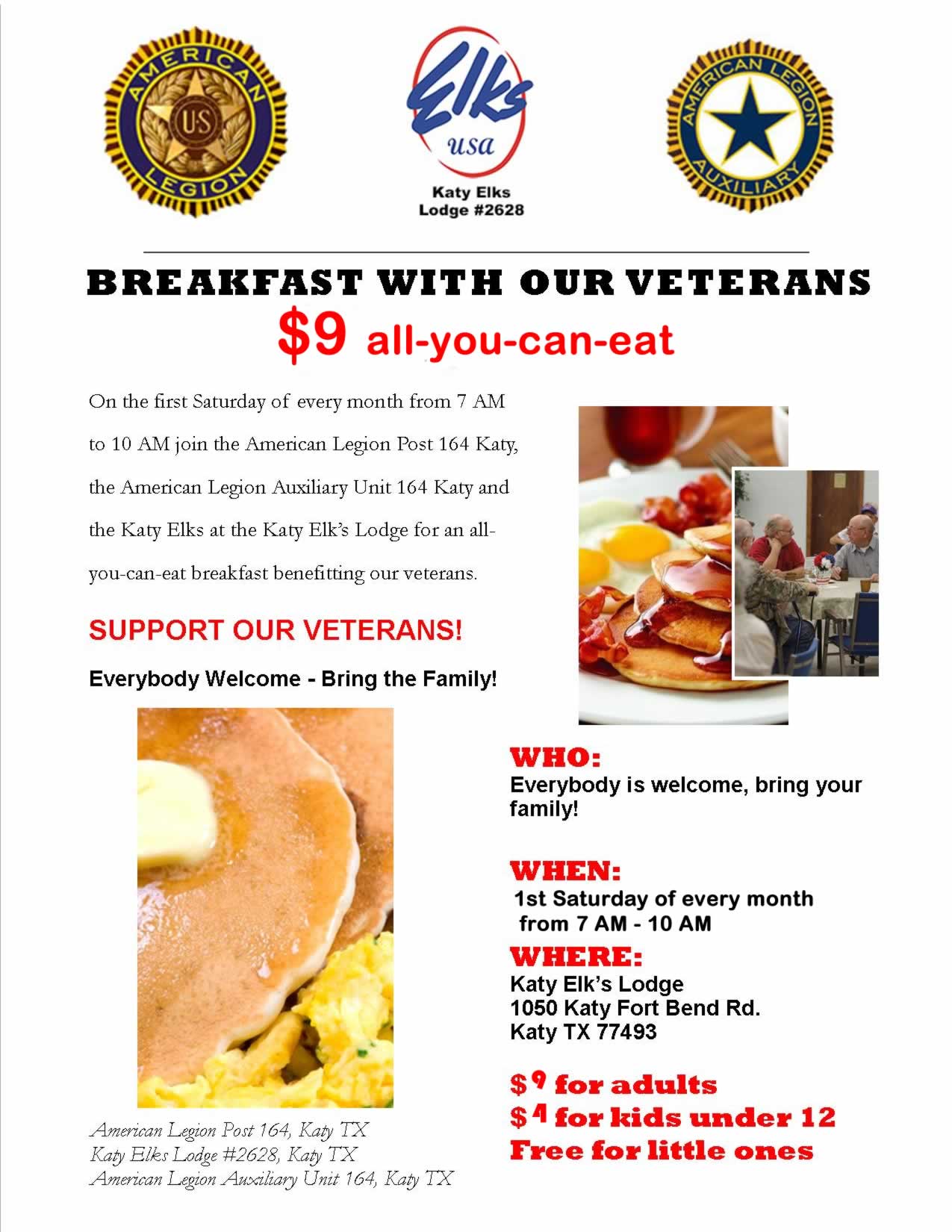 2021 June Breakfast with a Veteran
by Neil Hines, USA Press Corps
The day started as usual, no sleep. I never seem to be able to sleep the night before the biggest event of my month; VETERANS BREAKFAST AT THE ELKS LODGE!
This day started as usual, but every Veterans Breakfast brings me so many new adventures. This breakfast did not disappoint.
>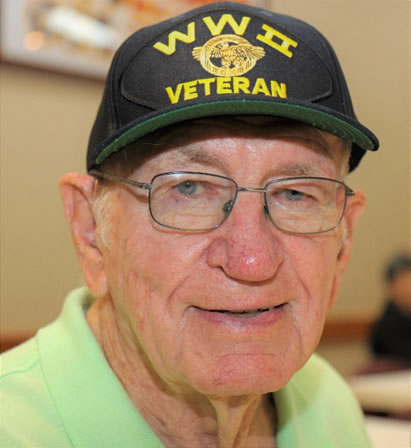 Leonard Mulholland; Photo by Neil Hines
This month I got to meet and speak with Leonard Milholland. Leonard is a World War Two Veteran, if that is not amazing enough, he is 97 years old, born in Kansas City, Missouri in 1924. And Leonard is also fortunately in great health and still very productive businessman.
As I spoke with Leonard and his wife Donna, it became clear that all three of us suffered from a common malady for senior citizens; hearing loss. So, we got near and spoke loudly as he shared just a very short profile of his life.
Leonard wanted to join the military as soon as we were attacked at Pearl Harbor on December 7, 1941. However, he had to wait until he was at least 17 years of age. So, Leonard waited, and not so patiently, but finally in 1942, Leroy joined what was then the Army Air Corp and served as a pilot until his discharge in 1946.
During that time, he flew and trained others to fly B-24 aircraft designed and made by Consolidated Aircraft of San Diego. Known then and now as a Liberator, it served as a heavy bomber. Leonard said he loved flying that aircraft "and anything else they would let me fly."
And fly he did. He trained other pilots, held training while doing patrol runs on the coast and gulf looking for enemy surface ships and submarines. He was a very active and committed pilot, who just a few years ago was sitting at home until the Japanese bombed Pearl Harbor.
Leaving the military after the end of the war at barely 21 years of age he entered civilian life. But he never lost his passion which was flying.
What does he remember of World War Two? He told me "We were all going in the same direction. It was the first and only time we have done that."
In our short conversation we spoke of age. He said "You are just a teenager." I said "Wait, I'm 70 years old" to which he responded "Yea, like I said, a teenager."
Leonard is typical of our veterans of that generation. Every Veterans Breakfast I see those World War Two Veteran ball caps. I try to thank each of them for their service and just enjoy their company for a few minutes, not wanting to interfere with their breakfast. However, I have found everyone of these veterans welcoming and wanting to talk.
And that was just one person at this breakfast with many, many more fine veterans. Veterans of just not World War 2, but all the wars, Korea, Viet Nam and to present.
So come see us at our next Veterans Breakfast held on the first Saturday of every month.
Veterans Breakfasts are held at the Elks Lodge B.P.O.E every first Saturday of every month. The lodge is located at 1050 Katy Fort Bend Road, Katy Texas 77493. You can call the lodge at (281) 391-2763 or email them at katyelks@gmail.com. You can also visit our website at www.katyelks.org
---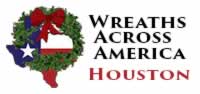 ---
Video Conferencing
While we are dealing with the Covid-19 pandemic we are holding many of our meetings through video conferencing. For those of us not familiar with these platforms, the following list of "how to" videos may be useful:
---
The Legion Act
On July 30, former President Trump signed into law the LEGION Act – and our National Charter was immediately changed from having seven eligibility eras to two eligibility eras, subject to the same limitations and restrictions as before. Additionally a new clause was added regarding nondiscrimination.
Please click on the link below for an explanation of the change and the proper wording the Posts will need to use to update their C&B and submit to the Dept Judge Advocate for review.
The Legion Act
---
Events Schedule