Welcome to American Legion Post 164 Katy TX
---
The Legion Act
On July 30, President Trump signed into law the LEGION Act – and our National Charter was immediately changed from having seven eligibility eras to two eligibility eras, subject to the same limitations and restrictions as before. Additionally a new clause was added regarding nondiscrimination.
Please click on the link below for an explanation of the change and the proper wording the Posts will need to use to update their C&B and submit to the Dept Judge Advocate for review.
The Legion Act
---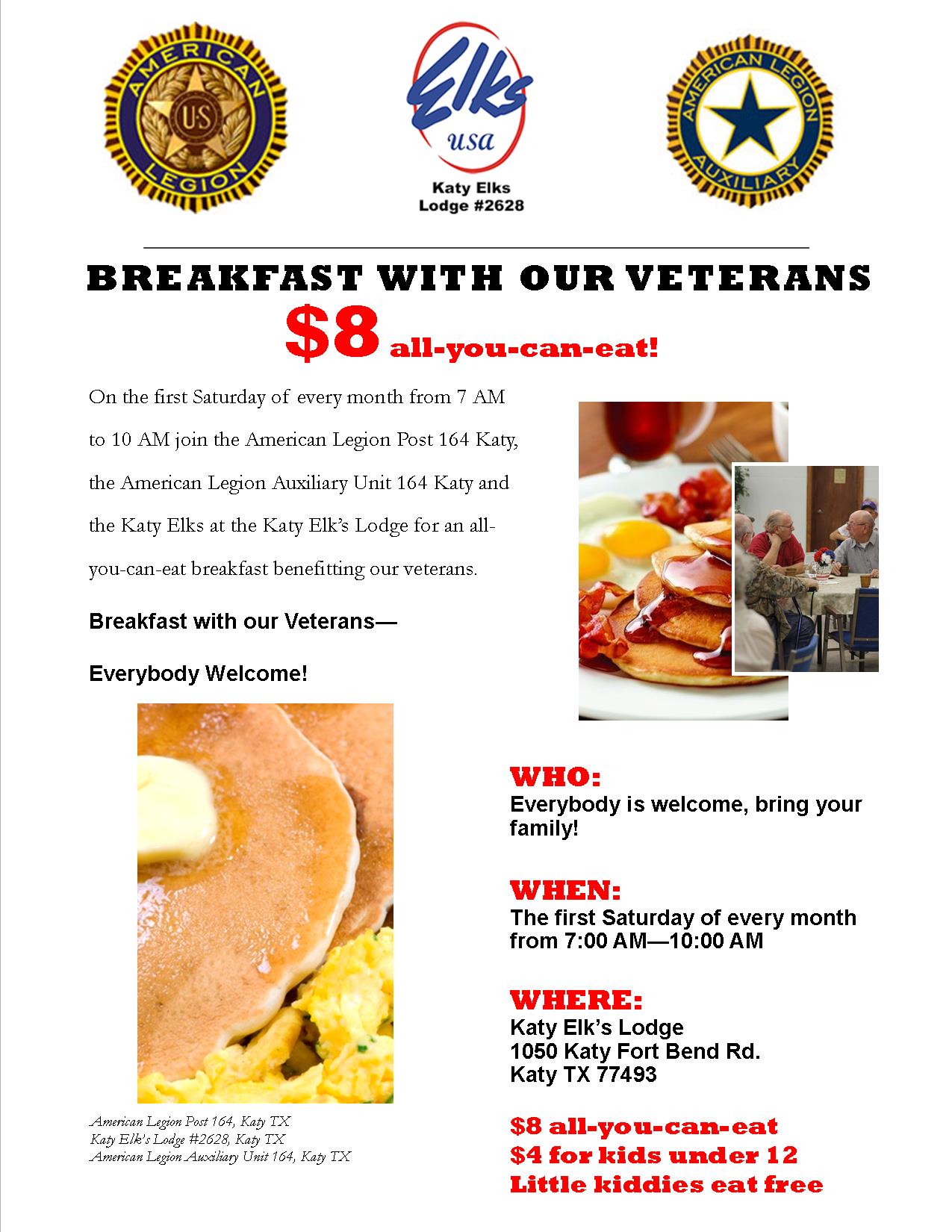 ---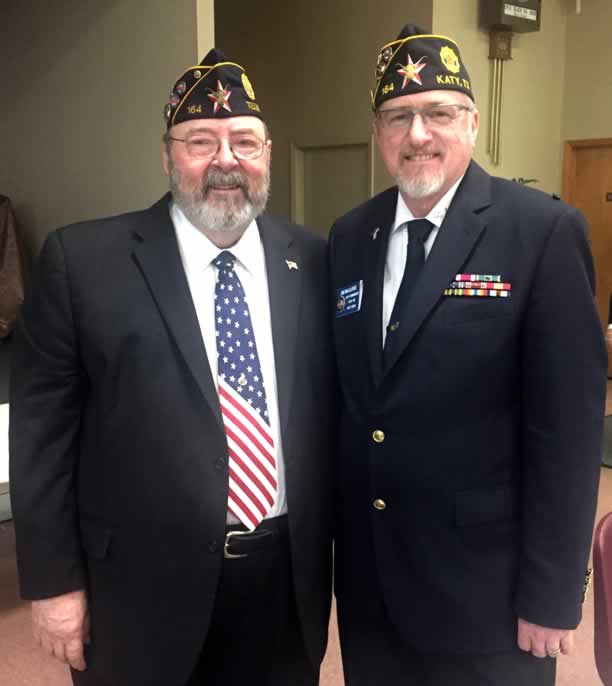 Past Commander of Post 164: Harry Woodstrom (left), with Jim McGuire, who succeeded Woodstrom as Commander of Jonathan D. Rozier Post 164 of The American Legion in Katy on May 22, 2019. Woodstrom served two years. McGuire's goals include increasing overall membership, active membership, and community involvement.
---
Member Profile June 2019: Mark Moore

Mark Moore, Post 164's new sergeant-at-arms, joined the post just this year but has been a member of The American Legion since 2011.
Mark retired from the U.S. Coast Guard in 2010 after 27 years.
Earlier, he served in the U.S. Army for 3 years.  He went through basic training and advanced individual training at Fort Leonard Wood in Missouri and moved to Ettlingen, Germany as a combat engineer with the 78th Engineer Battalion, 7th Corps.
After the Army but before the Coast Guard, he was a roughneck on drilling rigs in the U.S. for 5 years.
Mark joined the Coast Guard in 1983 and went through basic training at Cape May in New Jersey.  He served in Galveston as a seaman and later on a patrol boat in Sabine Pass before moving to Florida as a crew member on a cutter out of St. Petersburg.  He then had posts as a quarters manager in Miami and at Governors Island in New York.
As a health and safety inspector out of Norfolk, Virginia, Mark and five team members inspected Coast Guard units from the East Coast to Texas and from Sault Ste. Marie, Michigan to the Caribbean Islands.
He was base exchange officer in Ketchikan, Alaska and had jobs on comptroller teams at Cape Cod, Massachusetts and Kodiak, Alaska.  The Kodiak stint included deployment to Bahrain as logistics officer for a cutter conducting operations with the U.S. Naval 5th Fleet.
Shortly after leaving the Coast Guard, he worked on a team that tested equipment to find new recovery technologies during the major oil spill from the Macondo well in the Gulf of Mexico.  Later, Mark moved to Western Australia as a deputy shipping superintendent during construction of a liquefied natural gas plant.
During the Coast Guard years, he earned a master of science degree in disaster preparedness and crisis management from Grand Canyon University in Phoenix, and a bachelor's degree in general studies from Charter Oak State College in Connecticut.
Mark and his wife Sandy have three children.
---
Events Schedule