Welcome to The American Legion Post 164 Katy TX
---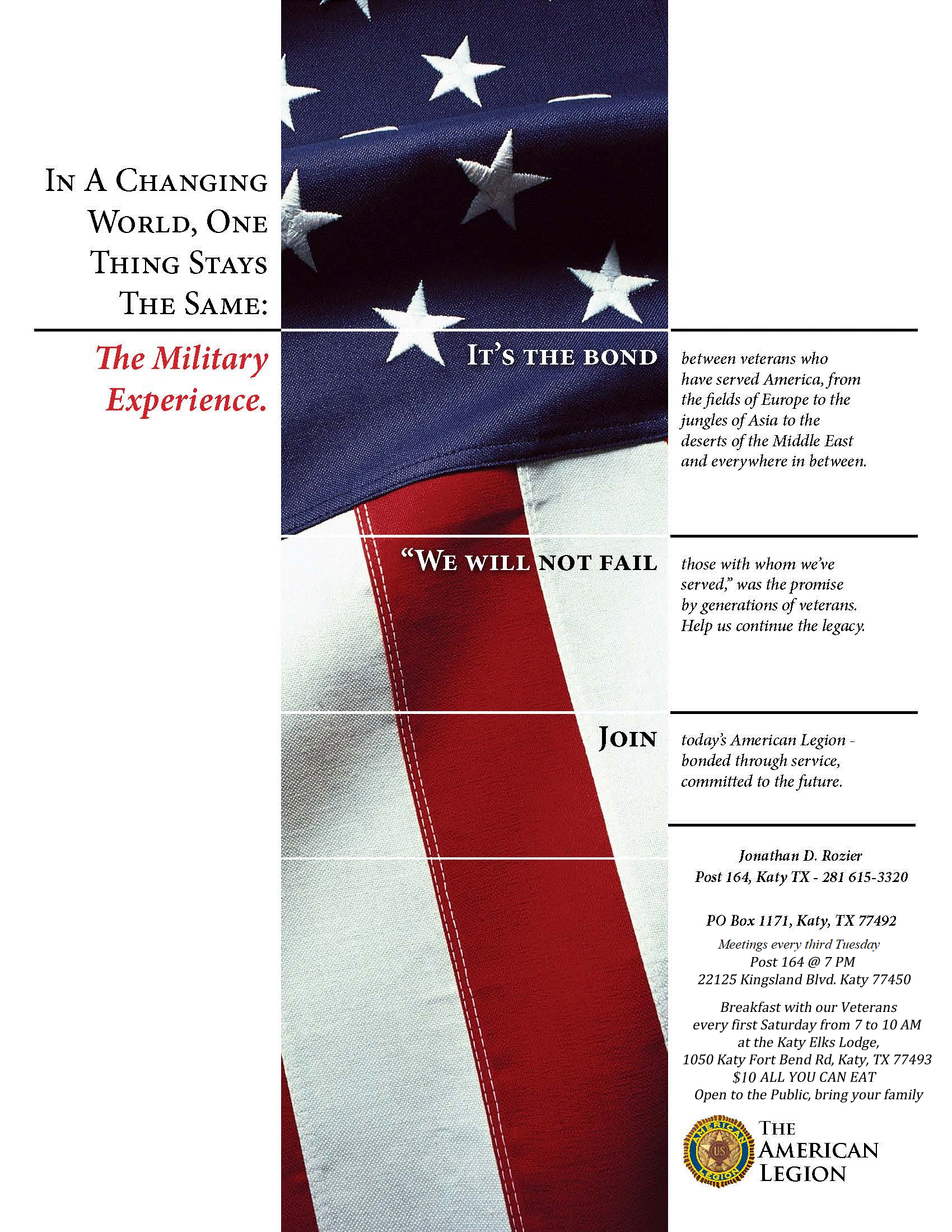 ---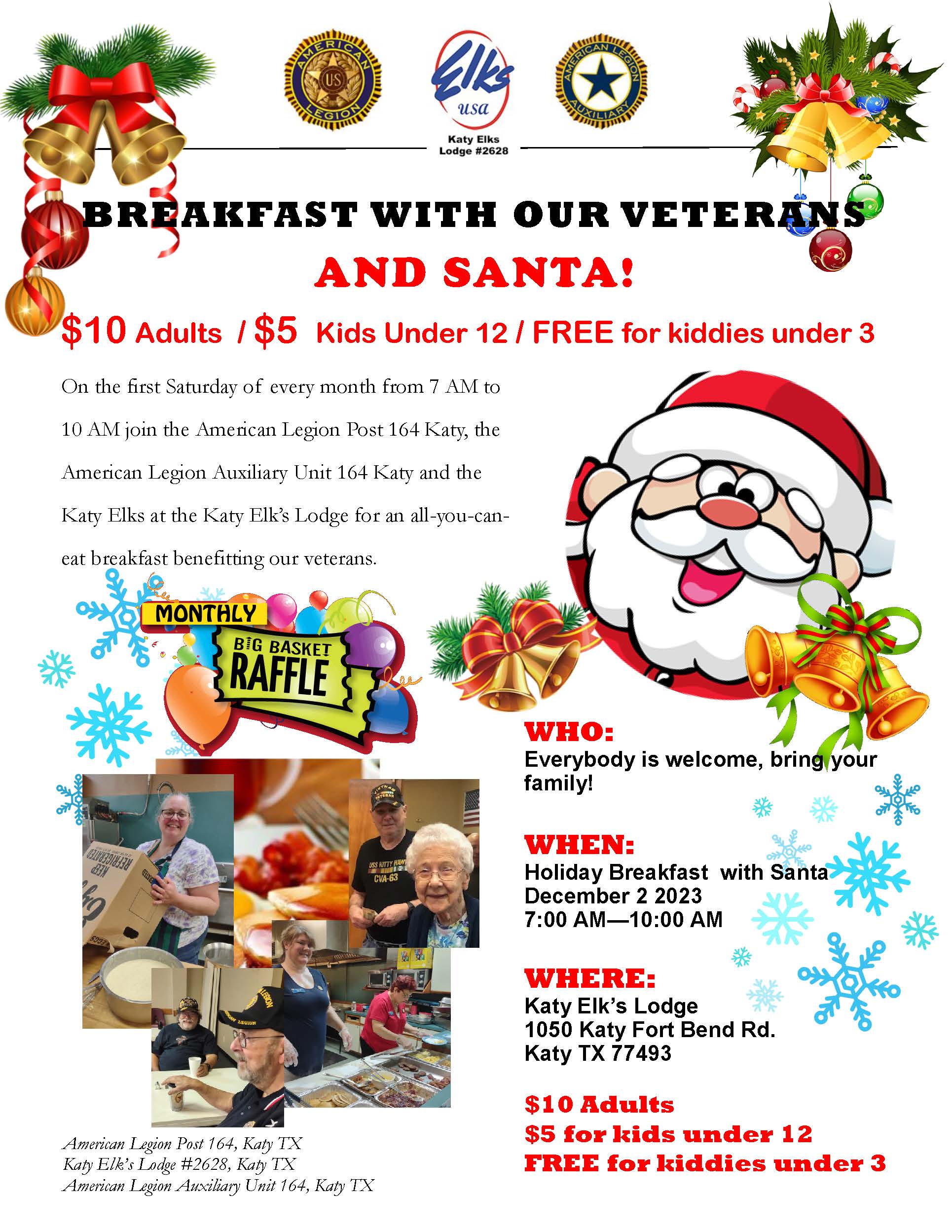 ---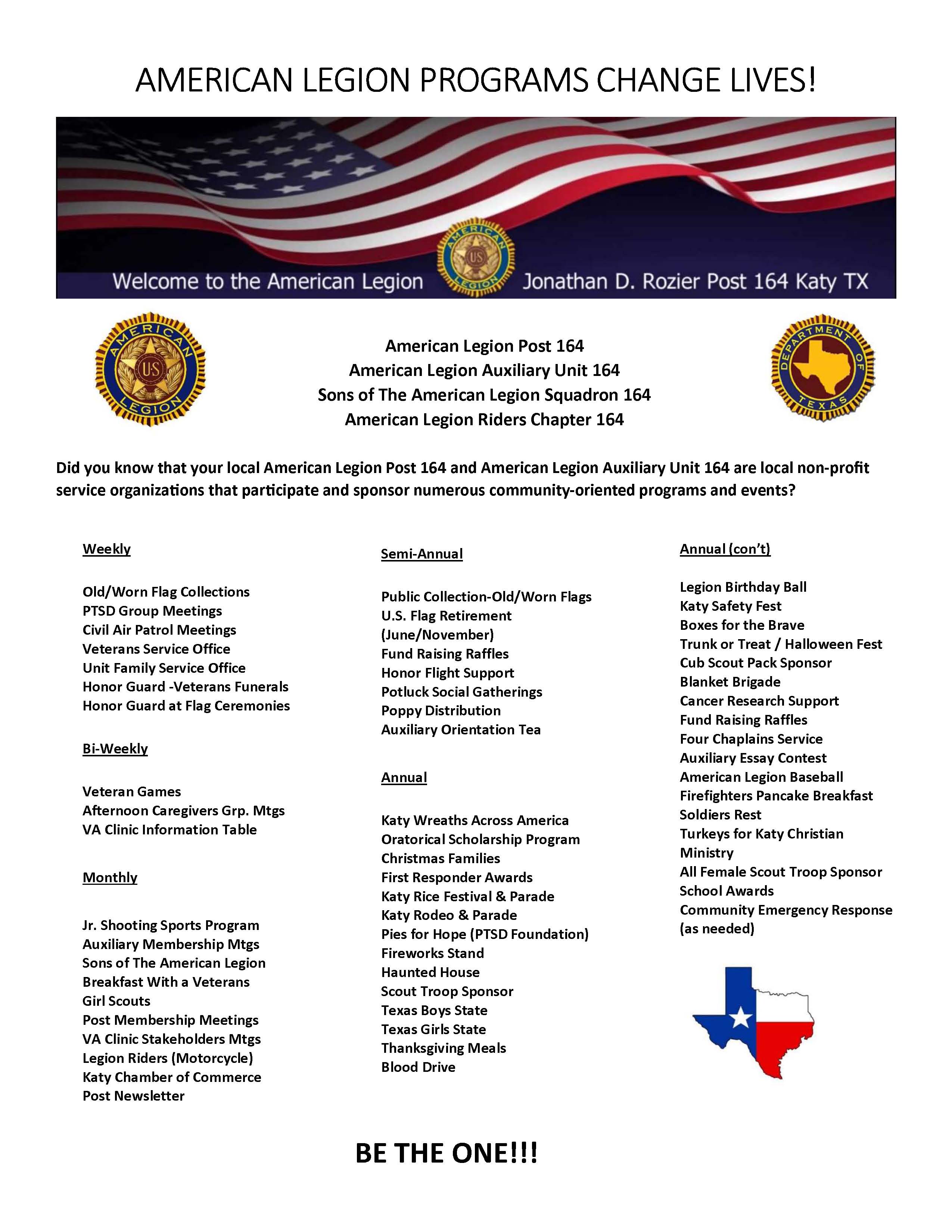 ---
Commuity Emergency Response Team Training
Please be advised the Harris County Office of Emergency Management is offering a free course to help train volunteers from The American Legion, Department of Texas on Community Emergency Response who desire to be on a Community Emergency Response Team.
The first portion of the training can be accomplished on line at the following web site: https://medicine.utah.edu/dfpm/occupational-environmental-health/research/outreach/cert/online-courses Once completed, please email a copy of your certificate to J.T. Thomas at: jthomas77504@yahoo.com
The second portion of the training will be a 1 day "hands on" training course at the Harris County Fire Marshal's Training Field on December 9, 2023 from 0700hrs – 1700hrs. The training field address is 2316 Atascocita Rd. Humble, TX 77396. We will provide opportunities for breakfast and lunch.
Hotel rooms can be booked at https://www.ihg.com/staybridge/hotels/us/ for Staybridge Suites 4819 Canyon Lakes Trace Drive, Humble, TX, US. Cost is $99 per night. Please RSVP no later than October 31st to jthomas77504@yahoo.com and forward online certification no later than November 15th.
---
Video Conferencing
Since the Covid 19 pandemic we have been holding many of our meetings through video conferencing. For those of us not familiar with these platforms, the following list of "how to" videos may be useful:
---
The Legion Act
On July 30 2019 former President Trump signed into law the LEGION Act – and our National Charter was immediately changed from having seven eligibility eras to two eligibility eras, subject to the same limitations and restrictions as before. Additionally a new clause was added regarding nondiscrimination.
Please click on the link below for an explanation of the change and the proper wording the Posts will need to use to update their C&B and submit to the Dept Judge Advocate for review.
The Legion Act
---
Events Schedule